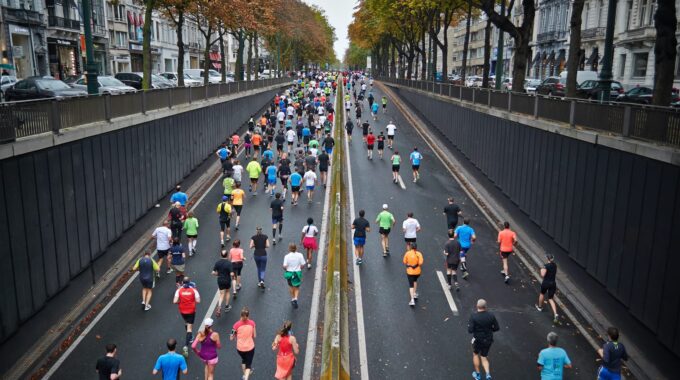 LOCAL RUNNING EVENTS 2022! Cambridge, Sawston, Saffron Walden, Dunmow..
Local Running Events 2022
Throughout 2022, there are lots of local running events taking place within Cambridgeshire and Essex. Whether you're a beginner taking part in your first event or a more experienced long distance runner, there are events to suit everyone.
South Cambridge Half and Full Marathon – 4th June 2022. Starting and finishing at Shelford Rugby Club, the course is a single loop for a half marathon or a double loop for a full marathon. The route takes you on open roads through some of the beautiful villages in South Cambridgeshire and is a fundraiser for Shelford Rugby Club Youth. http://www.southcambridgehalfmarathon.co.uk/
Run Orwell– 26th June 2022. Run Orwell is back to its traditional format for 2022 offering a chip timed 5K or 10K distance across some beautiful Cambridgeshire countryside.​ This event will raise funds for the village school, Petersfield Church of England Aided Primary School. This event is a non-profit event, with all monies raised going to Friends Of Petersfield School (FOPS) to raise funds for the village primary school in Orwell. https://www.runorwell.com/
Cambridge Race for Life (5k and 10k) – 3rd July 2022. Choose from either the 10k or 5k route around some of the most impressive sites and views in Cambridge. On a mix of tarmac, grass and cobbles, the largely flat route will take you through the city centre, past market square, through the grounds of Kings College and along the River Cam. https://raceforlife.cancerresearchuk.org/find-an-event/jesus-green-5k-2022-07-03-0000
Essex 30, 50 or 100 Mile Race (Dunmow) – Saturday 9th July 2022. A fast, flat route of loops along an old disused railway line which is now a country park. It is the perfect course for a first 100-mile race with regular support every few miles and no hills. For those not quite ready for 100 miles, there are also the options of a 30 or 50 mile race. https://www.challenge-running.co.uk/races/essex-100/
Chariots of Fire (relay for teams of 6) – Sunday 18th September 2022. Chariots of Fire is one of Cambridgeshire's largest annual charity events. Teams of six each run a 1.7-mile course in a relay format through the Centre of Cambridge. https://www.chariots-of-fire.co.uk/
Grantchester Charity 10k and 3k – Sunday 25th September 2022. Both the 10k and 3k runs take you through attractive farmland adjacent to Granchester. The courses are mixed terrain and mainly flat, making it a good course for personal bests! http://www.grantchester10k.org/
Cambridge Town and Gown – Sunday 16th October 2022. The scenic 10k route takes you through the heart of Cambridge passing many landmarks, University College buildings and along the River Cam. For those aged between 9 and 15, there is also a junior 3k race. https://www.townandgown10k.com/cambridge/
For more info on training, and tips on the best footwear and Tech check out our 'Useful Running Links' section