Ultrasound guided injections have revolutionised the field of musculoskeletal medicine. Ultrasound injections use real-time imaging to precisely diagnose and guide a needle directly to the target area, ensuring safe and accurate delivery of medication. Ultrasound guided injections have been shown to be more accurate, and therefore offer more effective pain relief and function, when compared to blind (otherwise known as surface marked) injections. Many patients find ultrasound guided injections to be more comfortable, as the depth of injection can be kept to a minimum.
What do we offer?
At the Reform Physio clinic, Luke offers: Hyaluronic acid injection, Steroid injection and Hydro-distension.
Hyaluronic acid
In joints with mild to moderate osteoarthritis, hyaluronic acid injections have been shown to reduce pain and improve function, with the effects lasting from 4 to 12 months.
Hyaluronic acid injections improve increase lubrication of the joint and improve shock absorption, therefore reducing inflammation and pain in the joints.
Hyaluronic acid is naturally occurring and has been licensed as a 'medical device', therefore, does not require a medical prescription for use, unlike steroid.
Steroid
Steroid injections, also called corticosteroid injections, are anti-inflammatory medicines used to treat a wide range of conditions including: Tendon pain, joint pain and Bursitis.
Hydro-distension
Luke also offers hydro-distension, a clinically proven and extremely effective treatment for frozen shoulder. The hydro-distension injection includes a mixture of sterile saline, local anaesthetic, and steroid.
What are the benefits of Ultrasound Guided Injections?
1. Enhanced Precision: Traditional injections often rely on feel and anatomical landmarks for needle placement. This can sometimes lead to inaccuracies in needle placement. Ultrasound guidance enables our clinical specialist to visualise the target structure in real-time, improving the precision of needle placement and increasing treatment efficacy.
2. Safer Procedures: Ultrasound allows us to avoid critical structures such as nerves and blood vessels, reducing the risk of complications associated with injections. This is particularly beneficial when dealing with sensitive or complex areas, such as the hip joint or around nerves (for instance the carpal tunnel of the wrist).
3. Diverse Applications: The Ultrasound Guided Injection Service caters to various musculoskeletal issues, including joint pain, tendonitis, bursitis, and sports injuries. By accurately delivering medication to the affected site, we can optimise the healing process and alleviate pain more effectively.
4. Real-time Visual Feedback: With ultrasound imaging, both the patient and the clinician can observe the injection procedure in real-time. This visual feedback enhances patient engagement and provides valuable insights into the treatment process.
What can Ultrasound Guided Injections be used for?
Guided injections are typically used for:
Frozen shoulder
Acromioclavicular joint pain
Shoulder impingement
Shoulder bursitis
Tennis elbow
Golfer's elbow
Greater trochanteric pain syndrome
Osteoarthritis of the knee and hip
Morton's neuroma
Plantar fasciitis
Carpal tunnel syndrome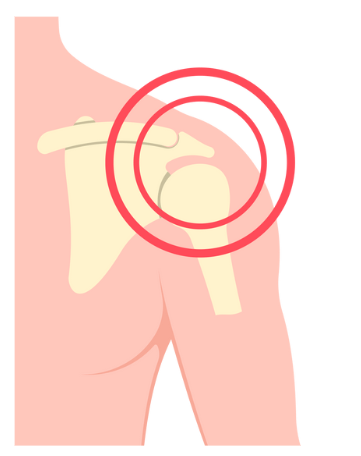 Working in association with Complete Physio in London, to bring this sought after treatment to the Cambridge and Saffron Walden area.